Language Infographic: What Is Spoken Where
Every wondered what language is spoken in which country?
This delightful infographic should help you navigate around the language landscape.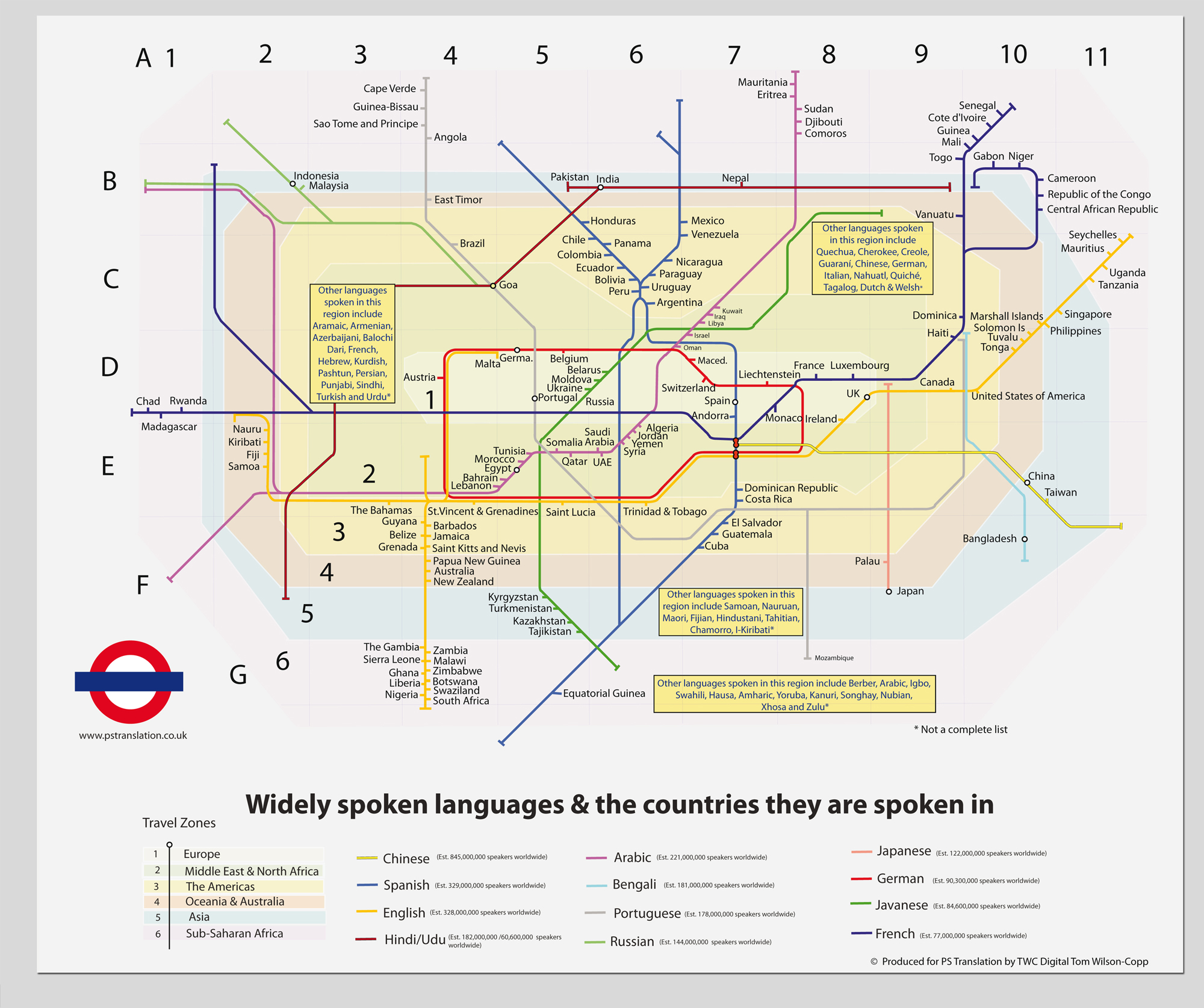 Designed a couple of years back I'm now making the high res, print ready versions available for free download. Interested? – CONTACT ME now for the download link.